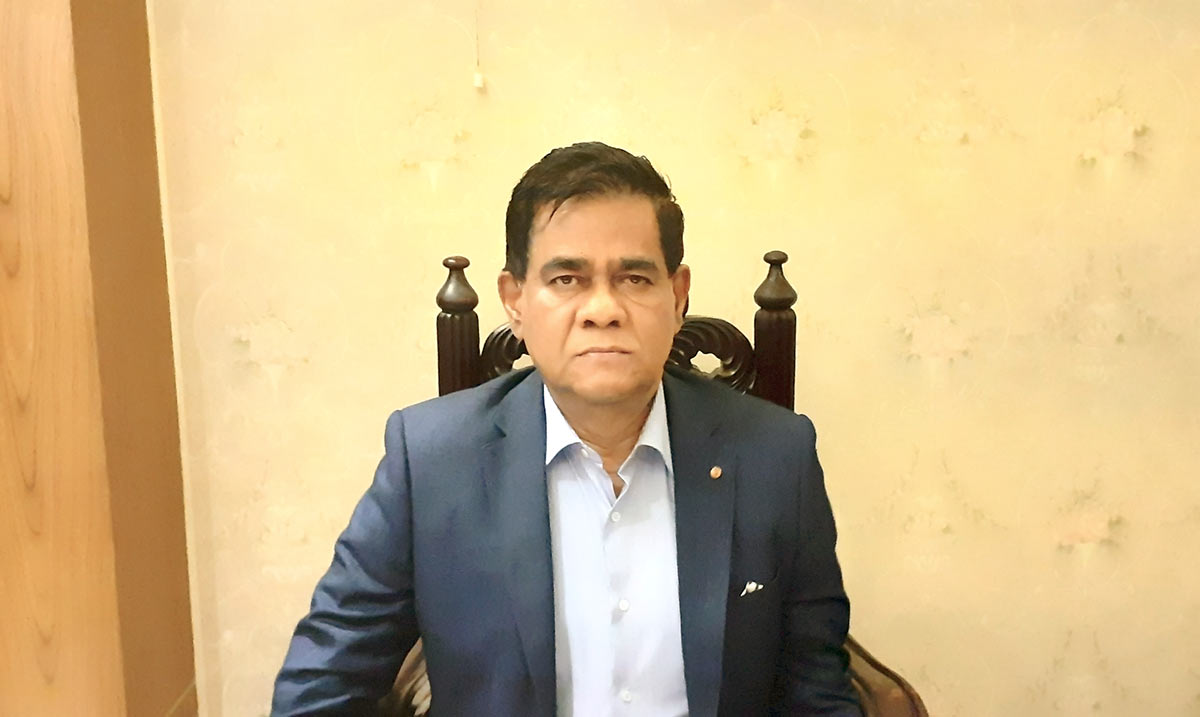 It is indeed a great privilege for me and my team to present Medical Centre Hospital, Chittagong. We would like to express our warmest welcome and sincere greetings to you and Thank you for choosing Medical Centre Hospital.
The hospital has established in the year 1986, as a comprehensive healthcare system in Chittagong, Bangladesh with an idea to show our concern and commitment to our patients, corporates and referring specialists.
It is 150 beds hospital matching the standards of healthcare, with affordable healthcare services to a patient in a friendly environment with a strong belief in ethical and transparent medical practices and a culture of care and compassion. We believe that continued good health is most essential for a person's happiness and wellbeing.
The facilities available at Medical Centre Hospital provides quality health care and commitment and the same are backed by well trained & dedicated hospital staff. We do our best to give good medical, surgical and nursing care and advice to each of our patients in an ethical atmosphere of compassion and care.
Many of our specialists are leaders in their fields. This means that care is of the highest standard and that local patients benefit from having a concentration of medical expertise on their doorstep. The expertise of our excellent consultants, dedicated experienced doctors, highly trained nurses, 300+ caring employees, and the latest medical technology allow us to provide sophisticated and progressive services in an environment optimal to healing.
Besides all other specialties, we lay special focus of excellence on Highly equipped Critical Care Medicine (ICU, HDU, SDU, CCU, NICU, PICU), Nephrology & Dialysis unit, Pediatrics & Neonatology, Obstetrics & Gynaecology, Urology, Neurosciences, Minimally invasive surgery, Laser surgery, ENT, Orthopedics Surgery, Laboratory medicine, Radiology & imaging. At Medical Centre Hospital, we have the facility of central medical gas line system with oxygen plant, RO water plant for dialysis, CC camera system for security, Canteen. We also have state of art equipment and surgical solutions with the best medical minds, all coming together seamlessly to deliver demonstrably superior results.
Healthcare at Noble Hospital is more than treating a patient's physical needs – health, wellness, and healing require the gentle understanding of the powerful connection between a patient's mind, body and spirit.
I welcome you to Noble Hospital as a visitor, patient, applicant or interested physician. I hope your experience with us is very positive.
We strive hard by constantly acquiring newer knowledge, skills and upgrade ourselves to keep pace with what is new in the field. We hope you will extend the benefit of our facilities and you enjoy this brief journey with our hospital.
I thank you for having the confidence in us, perhaps, the most important decision you will make where to seek your health care.
Dr. Md Moniruzzaman
Managing Director
Medical Centre Hospital