Welcome to medical centre RT-PCR Lab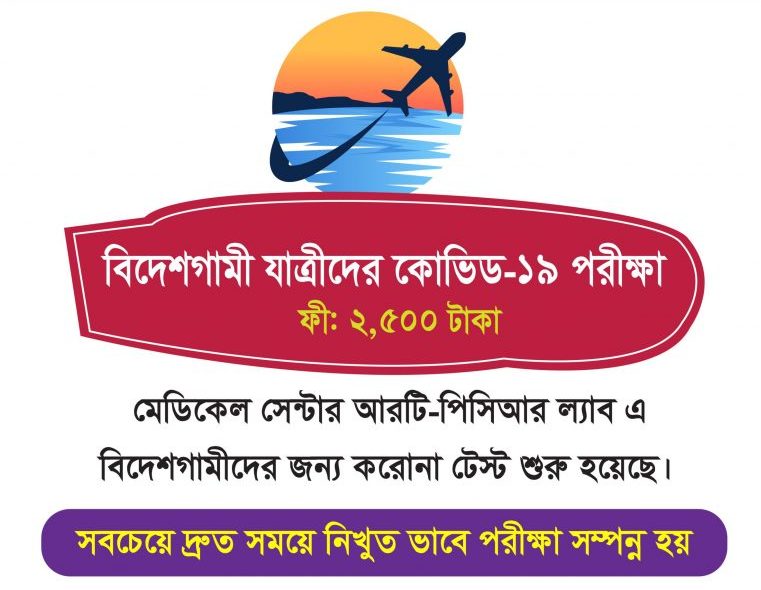 Medical Centre Hospital has well reputed RT-PCR lab for COVID-19 test. Our have succeeded by achieving accurate RT-PCR result from the beginning to till now without any fault. We have worlds most updated machine which can provide accurate report in lowest time. So we can provide most quick delivery of reports within 24 hours. We are open 7days.
Call/WhatsApp: +8801883077569
Scan the QR code to add contact in your Whatsapp
RT-PCR Test for International Traveling:
If your are going to travel outside the country you have to confirm that you're not COVID positive. Please note that you have to stay in complete isolation after giving us sample for the test. And bring the Original Passport, NID, And Covid-19 Vaccine Certificate.
Fee: 2,500 Taka only.
RT-PCR test for General Purpose:
Fee for Lab Sample Collection: 3,000 Taka
Fee for Home Sample Collection: 3,700 Taka (withing our range)
Rapid Antigen Test for General Purpose:
Fee for Lab Sample Collection: 700 Taka
Fee for Home Sample Collection: 1,200 Taka (withing our range)